Scott Westerfeld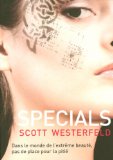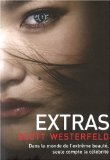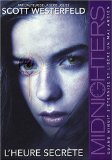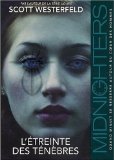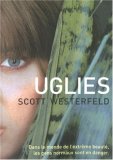 Commander les livres de Scott Westerfeld sur Amazon.fr
dans les kiosques
'Afterworlds,' by Scott Westerfeld New York Times Scott Westerfeld's

semi-supernatural novel ?Afterworlds? beckons us into a universe where dutiful drones, pale from sun deprivation, spend long, lonely days toiling at an irksome task in order to prove their worth. The challenges they face are many

...
Publishers Weekly

TeenBookCon 2015: A Photo Essay Publishers Weekly

On April 11, 27 YA authors and hundreds of readers gathered in Houston, Tex., for the 2015 Greater Houston Teen Book Convention. The event is organized by a committee of local librarians, chaired by Lisa Stultz and Aria Tatelman, and Blue Willow ...
The Guardian

Song of the Slums by Richard Harland - review The Guardian

The Song of the Slums' rich setting is let down a little by its characters and its predictable plot, but it's a fun read all the same. I'd recommend for fans of

Scott Westerfeld's

Leviathan and Diana Wynne Jones' Howl's Moving Castle. Want to tell the

...
NYC Teen Author Festival in Photos Publishers Weekly

The eighth annual NYC Teen Author Festival, organized by David Levithan with help from Gretchen Kolderup of New York Public Library, featured events throughout the week of March 15-23. Several authors participated, and shared photos from the event ...
The Guardian

Pretties by Scott Westerfeld - review The Guardian

Tally Youngblood is a Pretty. In her dystopian sci-fi world, when an Ugly (normal-looking human) turns sixteen, they get a life-changing operation to turn them into a pretty. Pretties are more than pretty. They are jaw-droppingly beautiful. They can

...